Universal Info Service
(An ISO 9001:2015 Certified Company)
Welcomes you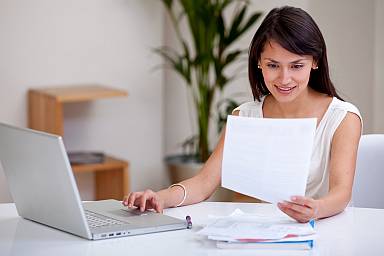 Universal Info Service (India based) a Worldwide Online Home-based Jobs provider Company. You will find various Part Time Jobs, Work from Home Jobs. We bring you Data Entry Jobs, Ad Post Jobs, Typing Jobs, Proof Reading Jobs etc. and many more related of Work from Home Jobs. We procure a wide variety of services from companies around the world. We try that this work should be good and beneficial activities through the Internet. Universal Info Service have been offering own home jobs works to Internet literates since 2005. We achieved An ISO 9001:2015 Certification for "Universal Info Service" after going through audit conducted by recently at our end, we are successfully maintaining the QMS system and continually improve by updating records at all levels.
About ISO 9001 (QMS)
An ISO 9001 standard is one of the most widely known standards, which is introduced in the 1987 and implemented in 162 countries. The ISO 9001 standard has become the international reference for an Organization of any size or any sector to demonstrate their ability and expertise to perform. It provides an organization with a set of principles that ensure focused, informed, scientific and proven approach to the management of your business activities to consistently achieve customer satisfaction and continually improve operational effectiveness. It helps organization in Continual Improvement.
Benefits of ISO 9001 Certification
• Customer Satisfaction.
• Better documentation of processes.
• National & International Recognition.
• Promotion & Greater Marketing Appeal.
• Improves Business Performance & Profit too.
• Reduce Rejections and Increases productivity.
• Better Process Control & flow by Defined System.