Recruitment of 61 Accountants in Air India Air India Limited is going to recruit 61 persons for the posts of 'Accounts Clerk' and 'Account Executive' on contractual basis. Post: Account Executive. Post Graduate...
Read more »
100 Post Vacancy in Women Military Police  Indian Army is going to recruit 100 female persons for the post of 'Soldier General Duty' in Women Military Police. Selection will be done through...
Read more »
---
---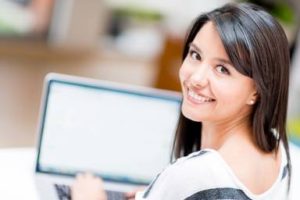 Part Time Jobs in HYDERABAD If you are looking for a part time job in HYDERABAD then you will be happy to know that there are many different options available for you....
Read more »
Universal Info Service guide you for finding differents types of freelancer companies name for work easily from your work. there upwork company is leading company on freelancer work.Why freelancers use Upwork Let's...
Read more »
---
---
Franchisee offer from An ISO 9001:2015 Certified company "Universal Info Service™" Presents Easy Data Entry Job for Indian and International members. Only required basic knowledge of computer and internet. Register Today and...
Read more »
Wipro staffing For Fresher/Exp- Wipro.Com- Most recent Job Openings India's biggest company Wipro company invited to Applicants to appoint various profile like Administrator Networking, Test Engineer, Technical Support Engineer and others under...
Read more »
Job Hiring is announced by Yahoo for consumer Care Associate in Bangalore province. Candidates who graduate from any stream and would like to make their career by exciting and delighting users, advertisers,...
Read more »
165 Customer Agent in Air India Air India Air Transport Services Limited, a wholly owned subsidiary of Air India limited, is going to recruit 165 persons for the posts of 'Customer Agent',...
Read more »
State Bank of India is going to recruit 2000 persons for the post of 'Probationary Officer'. Graduate in any discipline of recognised University / Institute are eligible for the post. Final...
Read more »
We are looking for a Data Entry Operator to update and maintain information on our company databases and computer systems.Salary Rs.25,000/- to 45,000/- per Month, 2000 Job Vacancy in your City, Data...
Read more »